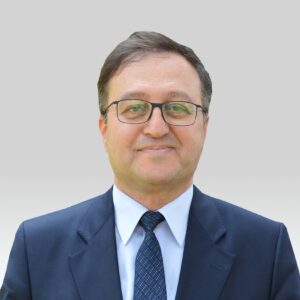 Prof. Dr. Bülent KILIÇ
Congress Chairman
Dear Distinguished Public Health Specialists, Academicians, Workers and Students,
Most important problems of 21st century in the public health area are continuously deepening climate crisis, disasters, wars, migrations, increasing inequalities, chronic illness epidemics and new/recurring infectious diseases. However, international health organizations determined poverty, inequality and fight against environment problems as the prioritized areas of the next five years. In this framework, the issue of creating a social resilience against various crisis including climate change, disasters, conflicts and pandemics has been determined as an important strategical target. In this regard, considering the recent agenda of our country, the main theme of 5th International and 23rd National Public Health Congress is determined as "The Priorities of the Changing World: Climate Crisis, Disasters, Migration, Inequalities and Community Resilience".
From a historical view, development of public health policies are initially affected by threats and sanitation applications created by pandemics created due to infectious diseases, then the "social medicine" trend initiated by Rudolf Virchow became considerably effective. Virchow, in his article written in 1848 and bearing a considerable important in terms of the public health history, highlighted the importance of all social factors, mainly the poverty, in public health services, also stated that governments are incumbent for protecting health of its citizens, and must take precautions in this area. The "policy is nothing but the wider scale definition of medicine" saying of Virchow still lights the way for today's health policies.
In the past, control of infection diseases which public health services achieved considerable success in the entire world (eradication of smallpox, eradication of poliomyelitis in many countries), protective approaches regarding diet (iodization of salt, folic acid and vitamin D applications), tobacco control policies (increasing taxes, warning signs on cigarette packs), neonatal period and cancer screening programs are important examples of success that we should take as an example.
Public health policies cover a very wide area from environment disasters to pandemics; from fight against obesity to childhood vaccines. For this reason, Association of Public Health Specialists (HASUDER), Public Health Departments, Medical Chambers, Non-Governmental Organizations and the Ministry of Health have great responsibilities in the creation and management of public health policies. It should be the primary duty of all health politicians to advocate for public health, to allocate sufficient resources to this area, to ensure intersectoral cooperation, to make the necessary legal arrangements and to assign the workforce trained in the field of public health, especially public health specialists, in health management.
Public health science will continue to be one of the most important science and application fields all over the world in the coming years as it is today. In this regard, we are inviting all specialists, academicians and students dealing with the public health area in our country to the 5th International and 23rd National Public Health Congress to be organized online between 13-18 December 2021. We wish to be together in the rich scientific environment of our congress, which consists of conferences, panels, key speakers, paper presentations and various courses, to discuss problems and solutions, to share our studies and experiences, and to be side by side and face to face in social environments in the coming years.
Best regards