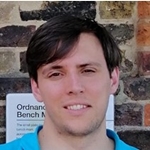 Alberto Mateo Urdiales
Original from Spain. Graduated in medicine by the University of Navarra. Started the Public Health Specialisation in 2015 in the North West of England.
Since then, I have worked in Public Health England, the Liverpool School of Tropical Medicine, the University of Liverpool, the National Centre of Epidemiology in Spain and, since September 2019, I am doing the Intervention Epidemiology Training (EPIET) organized by the European Centre for Disease Control (ECDC), based at the National Institute of Public Health in Italy.